Basic Rider Course (BRC I)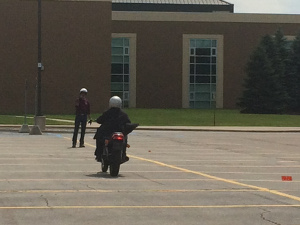 If you've never ridden a motorcycle, want to learn how to ride a motorcycle or just need to improve your minimal skills, this course is for you. We work on basic riding skills as you learn proper turning, shifting and braking. This course runs approximately 12 hours of quality instruction time on the bikes with a minimum of 4 hours of classroom. The motorcycles are provided for student use. The students must provide proper riding gear. This course starts Friday evenings at 6pm sharp and continues through the day both Saturday and Sunday. The student must attend all three days in order to complete the course. This course is the one if you need to obtain your cycle license from the State. Class size is limited to no more than 16 per class to allow more quality time with the instructor(s).
Cost: $275.00
Returning Rider Course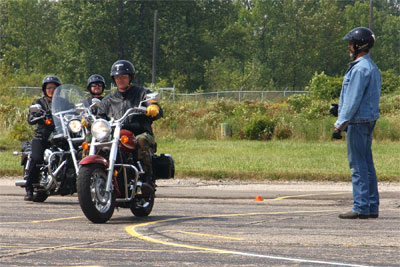 This one day course is designed for the experienced or the unlicensed rider who needs to get legal or needs a refresher course! Many licensed riders use this course as a spring tune up for their skills after a long winter! We'll cover some braking, counter steering, turning, speed judgment, and other techniques needed for the experienced rider to operate their motorcycle skillfully and safely! Students must provide their own motorcycle and all proper riding gear. Of course, sharing a bike is not allowed! All bikes should be insured & registered and pass a safety inspection done on site. Passing this course waives the Secretary of State road test!
We are offering this class this year (2017) for one day only at Stoney Creek High School. Class starts at 9:00am sharp on Sunday, March 19, 2017. Contact: 248-726-3165 to register.
Cost: $85.00
Advanced Rider Course (ARC)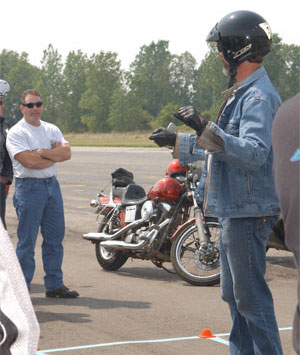 The Advanced Rider Course is offered only at Macomb Community College and Schoolcraft College due to the range size and lay-out. Walt Decorek teaches this new, most advanced and toughest MSF course developed to date. It is very demanding and not for those who have just taken the BRC course in the past year!
Cost: $25.00